Our Products:
INDACO is a company involved in the manufacturing of high-quality rubber and rubber-metal parts. We produce a wide range of items and we have an excellent reputation. INDACO sells its products to the Automobile Spare Importers, Wholsale Distributors, Our Dealers and other industries that use rubber and rubber-metal parts. Also, INDACO exports its high-quality products to several countries.


A production that is carefully controlled in compliance with international standards.

Application of the most advanced injection die-casting technology.

We manufacture all the metal parts, strictly in compliance with all the standards regarding thickness, threads and anti-corrosion processes.

We use prime-quality raw material.

Reverse Engineering

We also develop, with the aid of a design plan, parts of every kind.
We use our own dies and molds.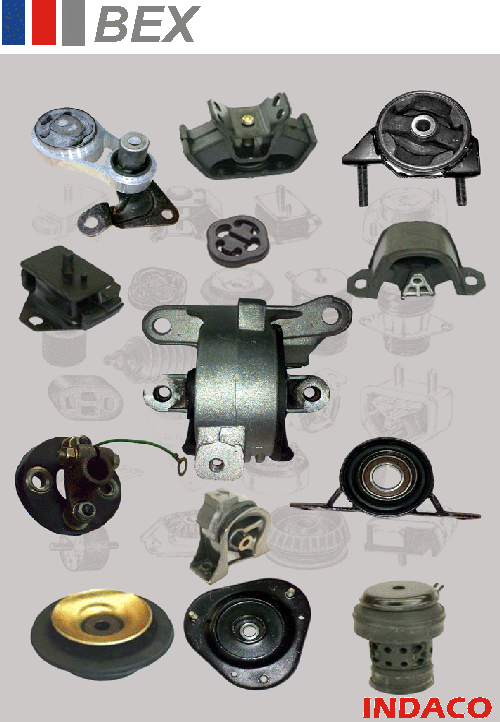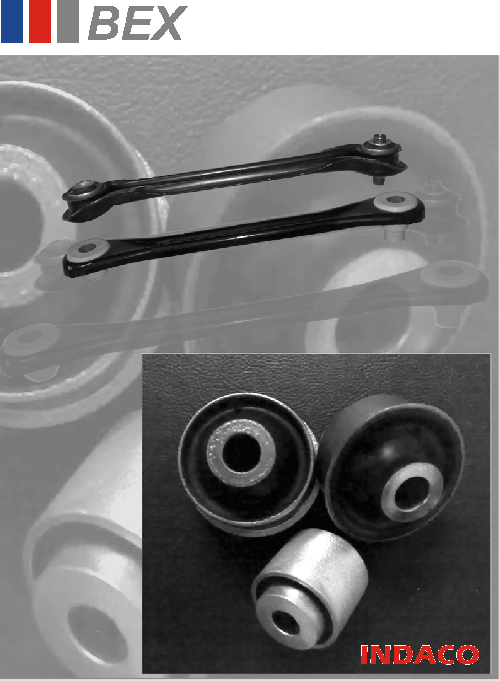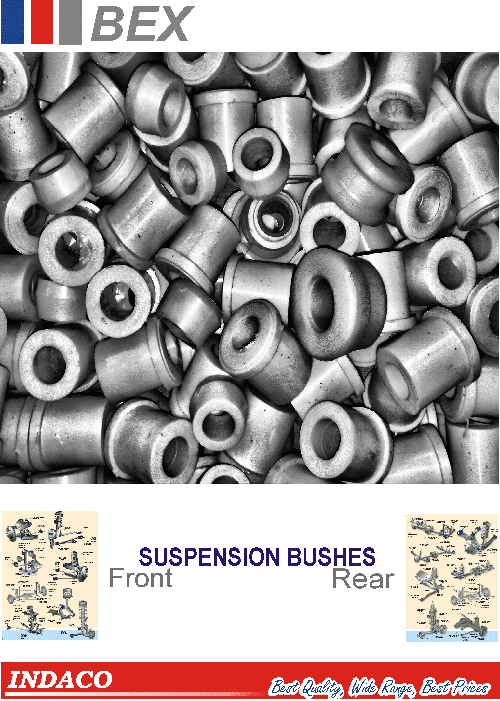 Engine Mountings
Transmission Mountings
Strut Mountings
Exhaust Mountings
Hydro Mountings
Lateral Links
Silent Bloc Bushes
Control Arm Bushes
Control Arms
Suspension Bushes
Rubber Bushes
Metal - Rubber Bonded Components
INDACO
C12/3 Rana Pratap Bagh
Delhi-110007, INDIA.
Phone: +91.11.47040000 Fax +91.11.47040004